FREE DOMESTIC SHIPPING

On All Orders Over $50

POST YOUR GOODIES

Tag Us On Social To Receive 10% Off

TRUTH SKINCARE GUARANTEE

Quality Organic Ingredients

AFFORDABLE PRODUCTS

Quality Products For All
WELCOME TO TRUTH SKINCARE
Truth Skincare isn't just our name. It is a commitment to producing honest skincare products made with clean, organic,healthy ingredients. At Truth Skincare, we are firm believers that organic skincare should be accessible to everyone, at affordable prices. We are inspired every day to create clean products that are effective, fun and supportive of a healthy and happy lifestyle. We chose the name Truth Skincare as a daily reminder of what's most important: that we all live in our truth.
IT'S GLOW UP TIME BABY! Check out our #1 Selling Product, the Turmeric Glow Beauty Mask
Do you suffer with acne scars or dull skin?  Our Turmeric Glow Beauty Mask formula contains powerful natural ingredients to help brighten the skin, fade dark spots, and eliminate acne.  This mask will leave your skin feeling super soft and visibly brighter. It's glow up time baby!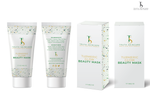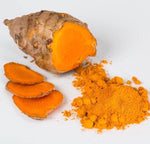 MADE FRESH DAILY IN LOS ANGELES, CA
USING ONLY THE HIGHEST QUALITY ORGANIC INGREDIENTS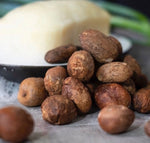 CHECK OUT WHAT OUR CUSTOMERS ARE SAYING!
"My favorite is the Daily Facial Cleanser, but the Black Soap Acne Cleanser really zaps the incoming acne away. I find that I just put a dab on a developing area and it does it's bubbly magic and settles that little incoming problem. By morning I'm cured!"

- Crystal ( Verified Customer)

"I love the beauty mask! My skin feels so good after using it and I definitely see my skin glowing. It also smells amazing which makes me want to use it even more! I use it a couple times a week during my evening ritual and have noticed a difference. I can't say enough good things about this mask!"

- Dea (Verified Customer)

"So far, I've used the Turmeric Glow Beauty Mask three times and I love it! I didn't have any issues and love the smell. I even had my sister try it and she said she noticed immediate results and it reduced some inflammation that she had. My boyfriend is using the Black Soap Acne Cleanser and it has his skin looking soft and clear. I will definitely be purchasing more!"

- Alanna (Verified Customer)

"This Anti-aging Serum is amazing! After just a couple of uses, I already see a difference. My skin is plumper and I am already starting to see it fade my dark spots. This serum is like magic! I highly recommend it."

- Diane (Verified Customer)

"I have tried both cleansers, but must say that the Daily Facial Cleanser is my favorite. It is perfect for my skin type and always leave my skin feeling clean and looking fresh. I barely wear makeup anymore."

- Laylah (Verified Customer)